New York, November 18, 2021 — Solid State Logic (SSL) announces its return to Sports Video Group (SVG), the preeminent industry organization that has supported the sports broadcast community since 2006. Coinciding with its decision to re-join SVG, SSL also announced its participation in the forthcoming SVG Summit, to be held at the New York Hilton on December 13 and 14 in New York City.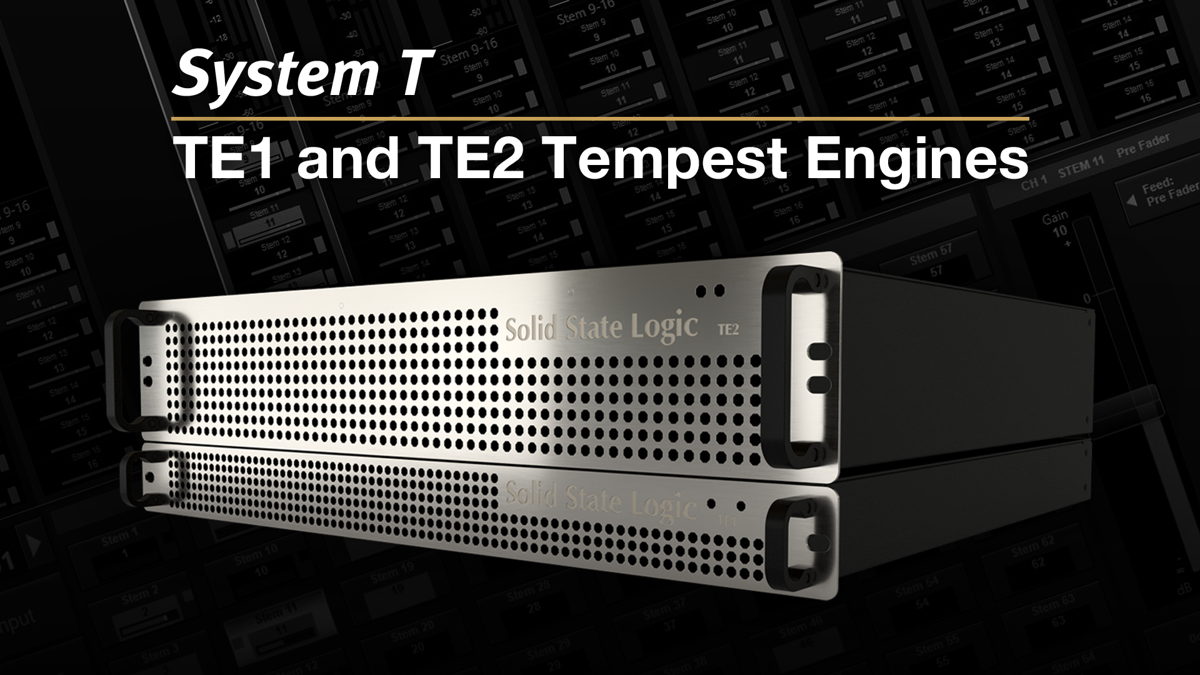 "We are delighted to return to SVG, the leading international body of broadcast sports professionals," commented Nigel Beaumont, Managing Director of Solid State Logic. "SSL thought it was the right time to return to SVG, both in terms of our new product and technology offerings and in light of the very encouraging state of the sports broadcast industry at large. We look forward to seeing everyone in New York."
During the SVG Summit, SSL will be showcasing the latest AoIP based broadcast production solutions, including new System T V3.1 software, which introduces pay-as-you-go DSP licensing via new TE1 and TE2 Tempest Engines, allowing broadcasters to flexibly scale processing capabilities according to broadcast production requirements. In addition to the new Tempest Engines, learn how System T users are taking advantage of ahead-of-the-curve decentralized production capabilities, large-scale remote production solutions and multi-operator workflows, all the way to easily managing 'at home' requirements.
To find out more or book a consultation at SVG Summit, please visit the SSL Events Page. To learn more about SSL's broadcast solutions, including its new DSP Tempest Engines, please visit the company's broadcast audio page.
About Solid State Logic
Solid State Logic is the world's leading manufacturer of analogue and digital audio consoles and provider of creative tools for music, broadcast, live and post production professionals. For more information about our award-winning products, please visit: www.solidstatelogic.com.